Nepal is a landlocked country in South Asia. Located in the Himalayas and bordered by China and India, it home to approximately 30 million residents. Nepal has a rich geography with eight of the world's ten tallest mountains, including the highest point on Earth, Mount Everest.
The World Health Organization rates Nepal as one of the 10 poorest countries in the world. One third of the population lives below the poverty line with 24% earning less than $1.00 a day. Only 66% of the population has access to safe drinking water. Well over half the population do not have access to sanitation, spreading disease through unhygienic living environments. While the Government of Nepal has committed to provide clean water for all by 2017 and many governments and NGO's are assisting, the reality is that as the country is far from their goal. Both rural and urban areas are struggling with lack of water and proper sanitation.
People who live in Healay Chaubas are all farmers and artists. They make everything by hand, go everywhere by foot, and carry everything in duku, bamboo carrying baskets.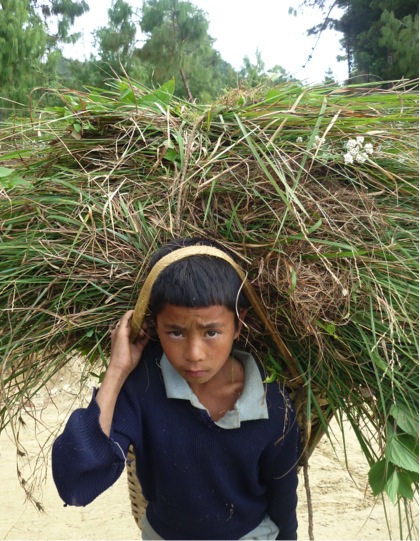 They carry food for eating, grains for grinding into flour for meals and bread, rice they pound to take husks out for cooking. To make a living, women weave cloth and plant rice, millet, corn, barley, wheat, and more. Men dig fields for farming land and earn money by carving, and painting Thangkas (painting on cotton or silk) in the village. Villagers are hard workers.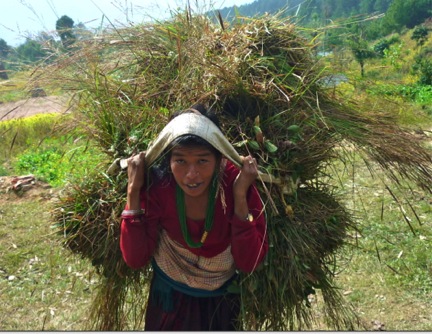 Kamala Yonzon, the Founder of KYT Foundation, was back in Nepal late in 2011 for three weeks. While she was there, she experienced, once again, getting water from the stream to help her family. It took almost an hour to travel to and from and fill one jar of water. Villagers have to make few trips a day for cooking their food and cleaning dishes.
This is done by mothers and children all day long and every day.
Kamala's heart is with the Healay villagers every day.
Kamala Yonzon Tahrayli Foundation Mission
Saving lives and improving health by connecting hearts and sharing abundance.