Laura Mack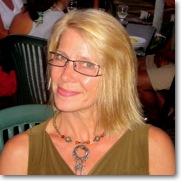 Laura Mack is an international business consultant and facilitator. Her eclectic career path includes working as a sole proprietor as well as in leadership positions and as part of teams in both the corporate and non-profit sector.
She has been executive director of a national association (The Leading Spas of Canada), worked in partnership development with an international association (the International Leadership Association) and operated Whitelight Promotions promoting speakers, leadership and organizational development facilitators and trainers.
Laura is passionate about sharing her experiences with 'netweaving', inspiring others to maintain an ongoing awareness of who is within their sphere of influence, actively connecting those with similar interests and activities.
A life long learner, Laura is certified to facilitate the One Page Business Plan® process, has completed a series of courses in the Instructor Development Program at the Justice Institute, has studied Nonviolent communication with Marshall Rosenberg, has completed numerous courses with the Canadian Society of Association Executives, and will complete her undergraduate degree in the Business Liberal Studies Program at Simon Fraser University in 2011.
Laura, her husband Andrew, son Maxx and 'therapy' dog Skippy the Schipperke all enjoy getting away on their 32 ft. 1968 wooden Grand Banks, Lovable. Dropping anchor and heading off onto hiking trails, kayaking along the coastline or serving up dinner to friends on the dock are her favourite leisure activities.
Laura is honoured to be working with the Kamala Yonzon Tahrayli Foundation as a member of the Advisory Board. Laura's focus is in supporting the development and execution of KYT Foundation's strategic plan as well as building the team to support the goals.
Robert Thompson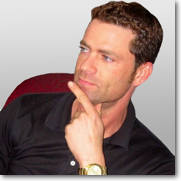 Robert Thompson, at age 37, is already a seasoned manager of operations and business development with almost two decades of experience working in small to medium sized businesses.
Working for Mills Basics - a local and family owned business to business office products dealer - has allowed him to apply first hand, the many skills acquired in post secondary and vocational schools. Mills Basics is a visible contributor to the plights of those in Vancouver's DTES, which introduced a vehicle for Rob to apply his business skills to give back to the community in which he lives. Operational and project management, in addition to sales and business development experience have also allowed Rob to create fundraising sporting events for a variety of charities, an amateur bike racing team promoting youth in sport, and various steering committees to help others create similar events in their regions for their organizations.
Through the development of the KYT Foundation, Rob is excited to expand his philanthropic efforts from the local Vancouver area to the international level.
Rob has attended and received various certificates from BCIT, Camosun College, and will be receiving his undergraduate degree in Business and Liberal Studies from SFU in July of 2011. Rob also holds memberships in a variety of business groups, including a leadership in one of the largest B.N.I. Chapters in North America. When not involved in the local business community, Rob enjoys spending time with his young family and golden retriever, travelling, and logging at least 15 hours a week racing and training on his road bicycle.
Rogayeh Tabrizi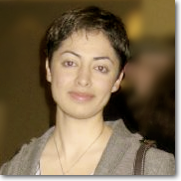 Rogayeh Tabrizi is a PhD student in economics at Simon Fraser University. She spent the last few years studying experimental particle physics and working on the "Large Hadron Collider-ATLAS Experiment" at CERN-Geneva as her MSc project. However, recently, she found a better way of using her analytical and problem solving skills: Economics and International Development.
In the last four years, Rogayeh has been involved in different roles and capacities with various NGOs. In 2010, as an executive member of Engineers without Borders, she chaired the Bridging the Gap 2010 conference, which is the largest international development conference in western Canada. She has also volunteered with organizations such as Amnesty International, World University Services Canada (WUSC), World Vision and she is currently involved in the Compassionate City project with Dalai Lama Center for Peace and Education.
In 2009-2010, Rogayeh was a founding member, and the Director of Partner Relations at Fair Trade Vancouver (FTV), a non-profit society which aimed at raising awareness and helping to increase the sales of Fair Trade products in Greater Vancouver. Through endless effort of dedicated FTV members, on May 6, 2010, Vancouver became the first major Fair Trade city in Canada. Since then FTV has organized several fairs, such as organizing the Fair Trade pavilion in partnership with EPIC in 2010 and 2011, and has built a strong Fair Trade community in Vancouver.
Also in 2010, Rogayeh was a member of international organizing committee (along with members from CERN, FermiLab, iThemba Lab, etc) of the First African School of Physics held in Stellenbosch, South Africa. This summer school brought together over 60 post-graduate students from 17 different African countries as well as the best physicists from around the world to talk about theoretical and experimental particle physics.
Rogayeh is passionate about development and education. She sees real development in empowering and investing in people, in dreaming big and working hard. Rogayeh is very pleased to be a member of the Kamala Yonzon Tahrayli Foundation, she sees a huge potential in the team to increase awareness about several relevant development issues in Nepal as well as affecting the well-being of many individuals in the country.
John Sainas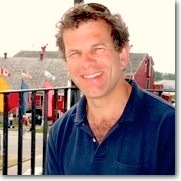 John works as sales manager for Corix Water Systems. He has extensive experience in water and wastewater treatment and related distribution and collection infrastructure including the design, construction, and operation of facilities from residential units to city systems. This experience also brings a broad understanding of water quality issues and related health and environmental concerns. A significant aspect of John's work with Corix has been business and project development. He continues to evaluate and implement innovative approaches to infrastructure including financial strategies to bring projects to reality. Building and managing teams of professionals to develop complex proposals and business plans is a key skill John has developed over the years.
With over 35 years of engineering experience, John has worked in a variety of industries in varying management and technical capacities. Over the last 10 years he has developed a strong background in alternate energy systems, sustainable building and home design and sustainable transportation systems. The ability to integrate efficient water and energy systems to provide long term affordable utility services which reduce energy consumption and minimize climate change impacts is an area of long term interest. John is looking forward to assisting the KYT Foundation develop a safe, affordable water system and hospital facility.
John lives in North Vancouver with his wife Fran, son Sloan and dog Teaka. He is an active sailor and skier and enjoys many other sports and hobbies..
Kerry McKenzie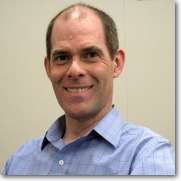 Kerry McKenzie is currently working for the Federal Government after 25 years as a commercial airplane pilot. During this time he operated many different types of airplanes, ranging from gliders to small single-engined bush aircraft to large international airliners. Whether it was a float equipped trip up the west coast, a skiplane flight north of the arctic circle or just another day flying to Hawaii, his love of flying has enabled him to enjoy meeting many different people from various parts of the world.
Three years ago, after deciding that he wanted to take on a new challenge, Kerry decided to attend the Business Liberal Studies Program at Simon Fraser University. It was there that he heard of the Kamala Yonzon Tahrayli Foundation and the opportunity to become involved in this worthy project.
Kerry lives in Vancouver and enjoys running, traveling, reading and, of course, flying.
Julie Blue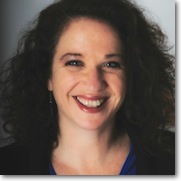 Julie Blue believes that music in the international language of the heart. She is a composer, facilitator, and inspirational singer whose performances have taken her all over the world. She has opened for luminaries such as Marianne Williamson, Ekkart Tolle and Neal Donald Walsh, and shared the stage with performers like David Foster and Jan Arden. She tours and facilitates for Harv Ekker's Peak Potentials and has written and produced of an original CD based on one of their programs.
She has composed music for over 40 films and television shows and received a LEO award for her work on the award winning documentary 'Stolen Lives' and received the Woman of Excellence Award in the field of arts. Julie teaches film composing at the Arts Institute.
Julie composes for and directs a 80 voice pop/gospel choir, "The Singspiration Singers" and has recently released her 8th CD critically acclaimed 'One of A Kind Woman'. She is a master vocal coach as well as an internationally acclaimed singer.
She has been offering her Singspiration Creative Empowerment workshops for over fifteen years and has worked with thousands of people to. Julie is a woman who lives what she teaches and sings about. Her warmth and humor combined with a deep sense of purpose make her a dynamic performer, teacher and presenter.
Kamala Yonzon Tahrayli Foundation Mission
Saving lives and improving health by connecting hearts and sharing abundance.